"Language is a skin: I rub my language against the other. It is as if I had words instead of fingers, or fingers at the tip of my words. My language trembles with desire."
—Roland Barthes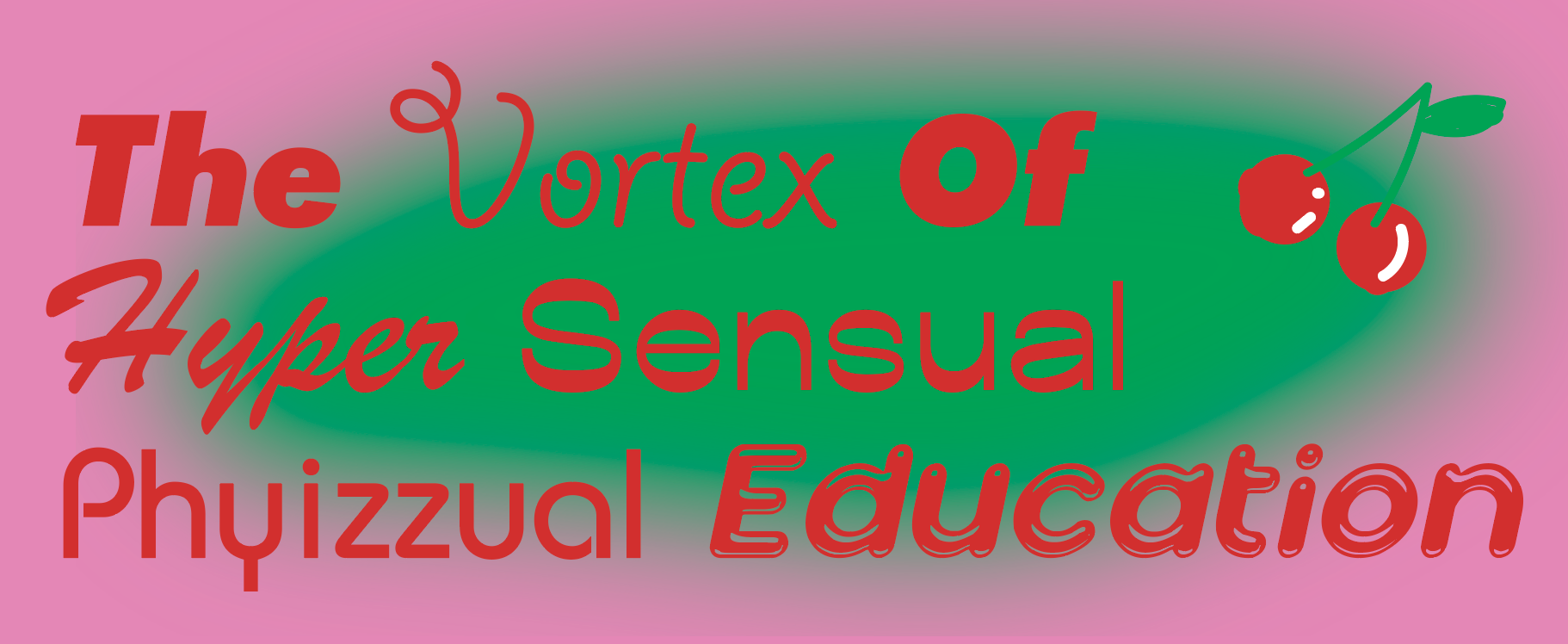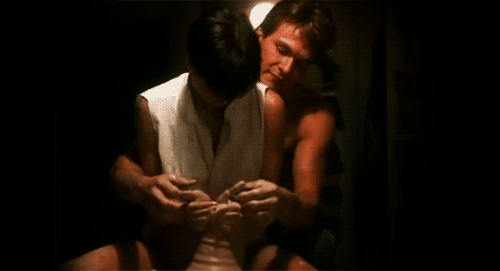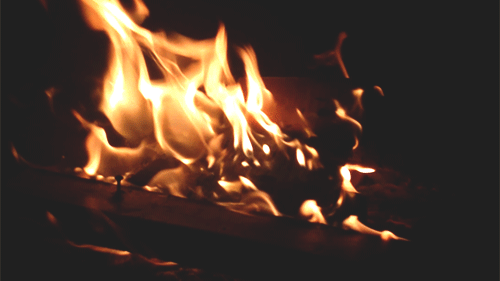 The Vortex Of Hyper Sensual Phyizzual Education is a design school grounded not in a body of content but in the content of body:
a body as library a body as tool a body as site a body as wonderland
At Phyizz Ed the body is always connecting and communicating. Here we ready the body in sensuous textual image form at exponential scales. We reconnect to our humanity to flow into a community in harmony with our planetary alignments.
Hosting is our foundational offering and center to all we do. A host is invited to embody the crucial empathic process of feeling emotional needs. This relational practice is buildable, scalable, dispersable, delicious and resistant, and stain resistant.
In a post-pseudo-apocalyptic world when it's patriotic to be patriarchal, it is more important than ever to host. As problematic algorithmic methods dominate our graphic design discourse and our Netflix queues we at Phyizz Ed remain stain resistant. Eschewing more mediocre motives Phyizz Ed anticipates the most deep yearnings of its co-creative audience.
Welcome to a Hyper Sensual Syllabus!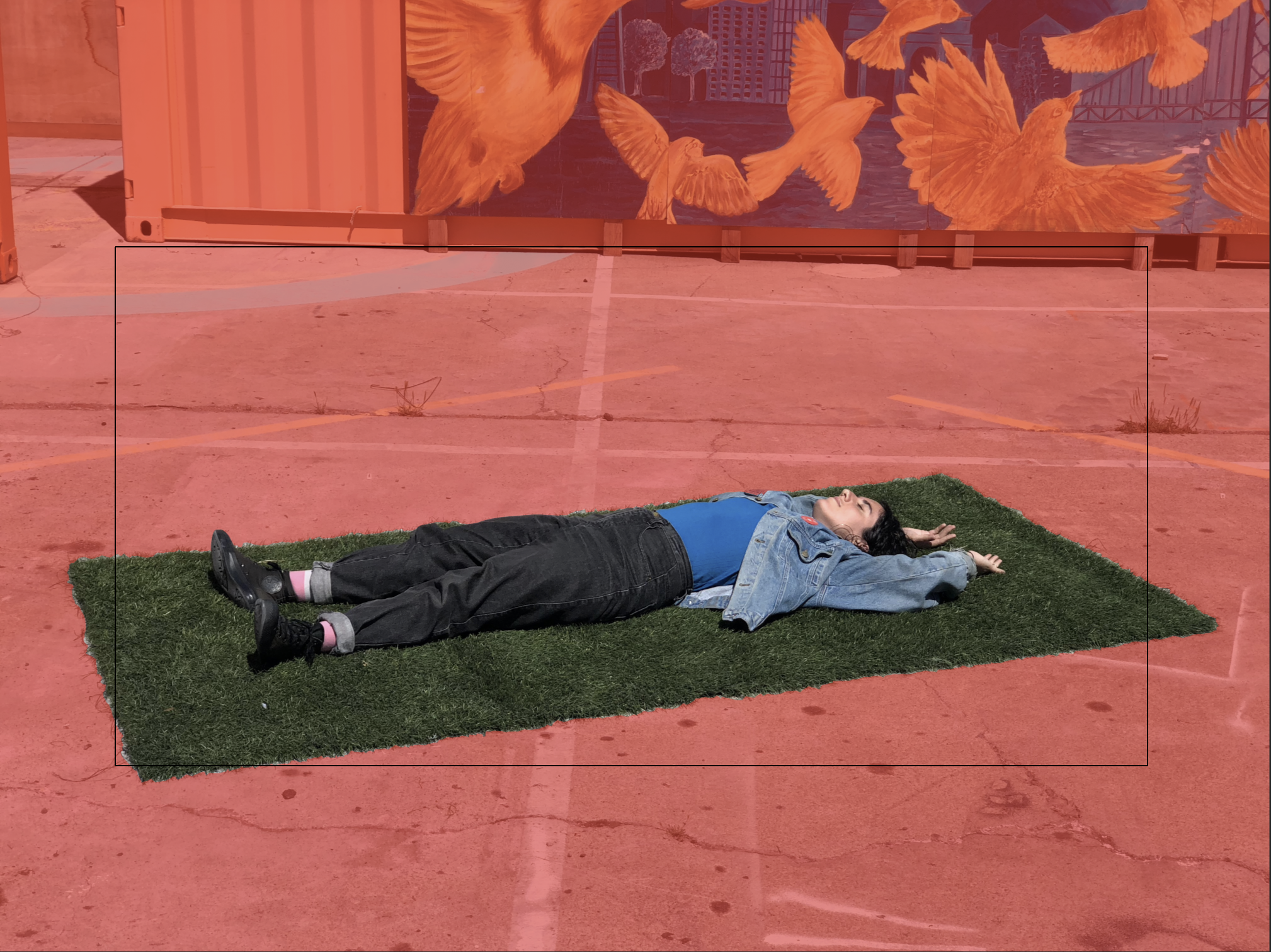 Return of the Welcome Matte Feeling lost in a post-human, rectilinear built environment? Need a little more friction in your life? Then pull out your Return to Your Senses Welcome Matte and ground down on all fours.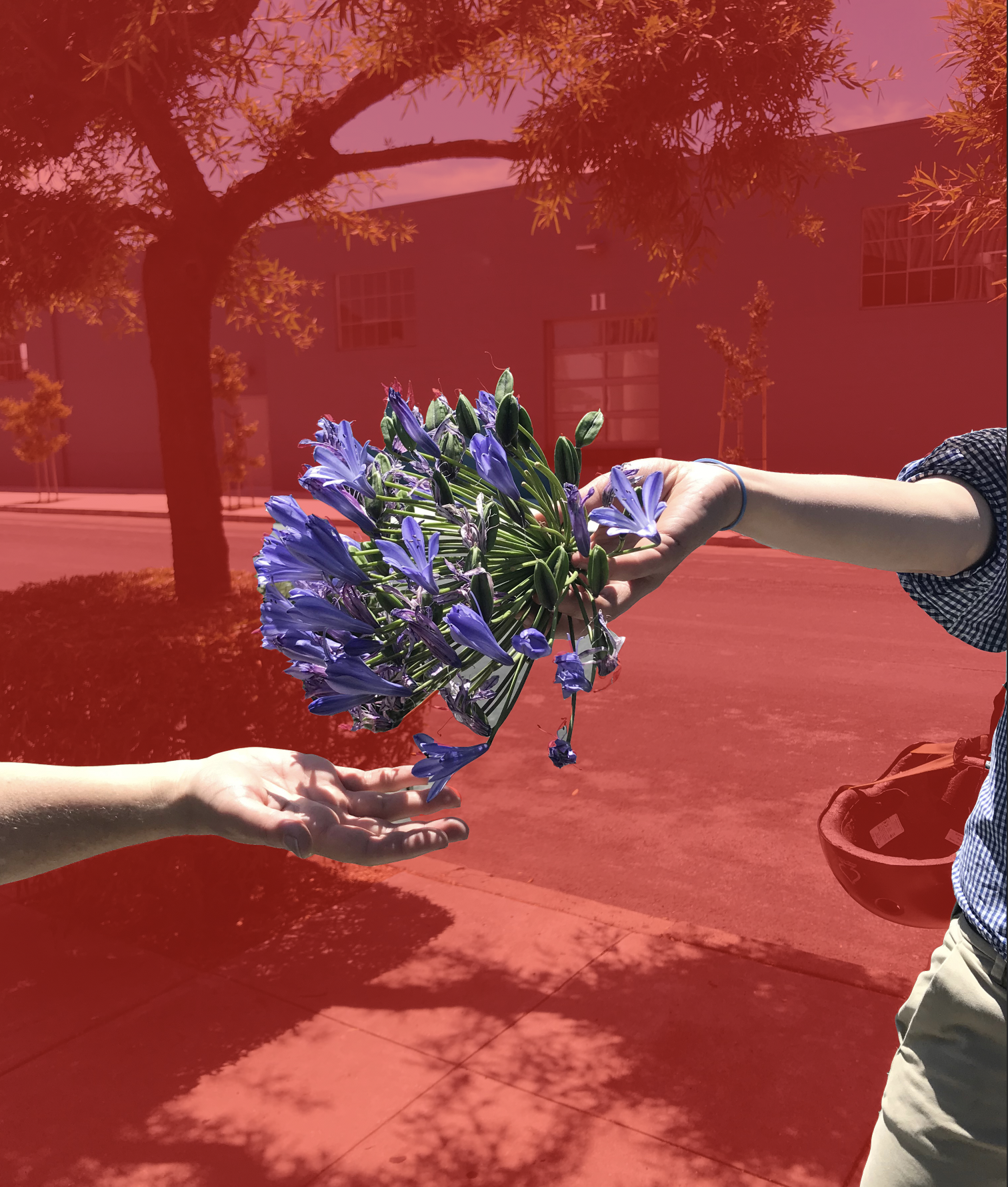 Give the Gift of Gif
Has life become a gaussian blur? In a regimen of exercises in muscle memory, you will complete coursework in gross motor skills, aura reading, typographic divination, core work, channeling oracular design vibes, chakra smart guide alignment, and follow your pathfinder to your baseline grid.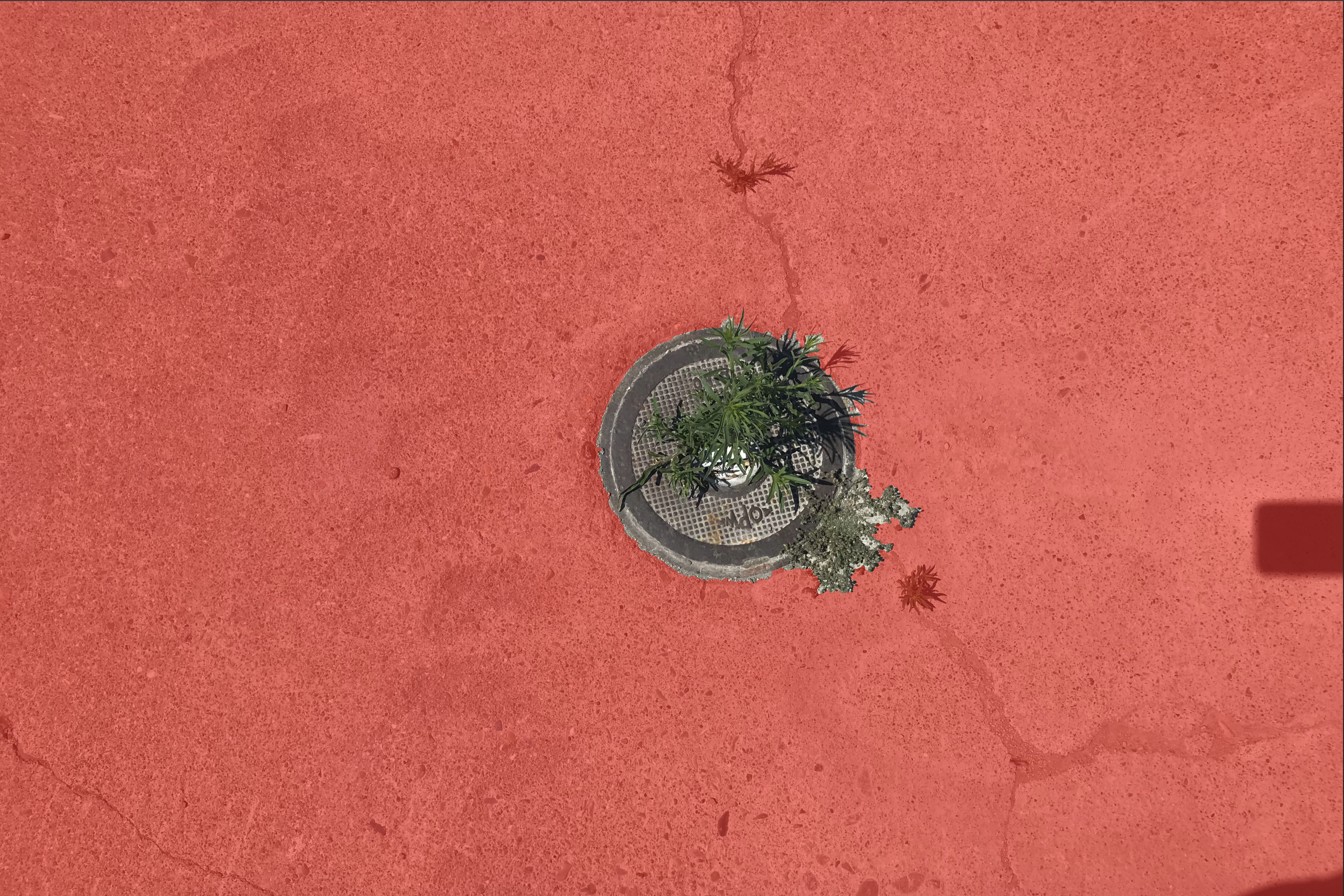 creating a space of any scale possible, forage for things to create a space/ structure that can:
invites gathering

promote wandering

avoid stuckness

flow

define

build-up

break-down

get weird

vanish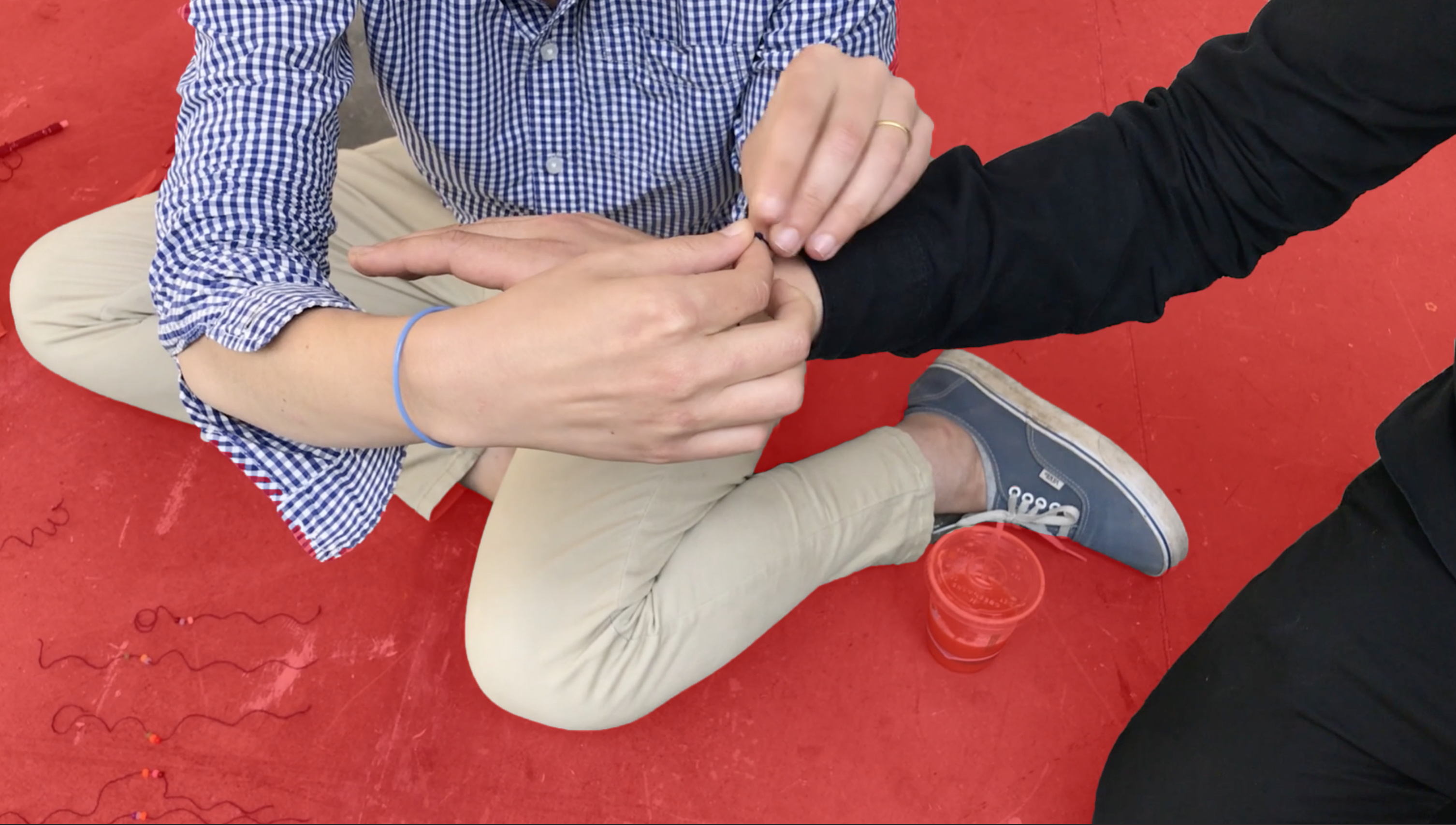 Need to translate the mixed messages of mediocre myopia? Open your body to a compositional score by: create a list of design terms and perform them Phyizzually in response to the space and elements around you, such as:
figure/ ground

contrast

repetition

hierarchy

(rules of) thirds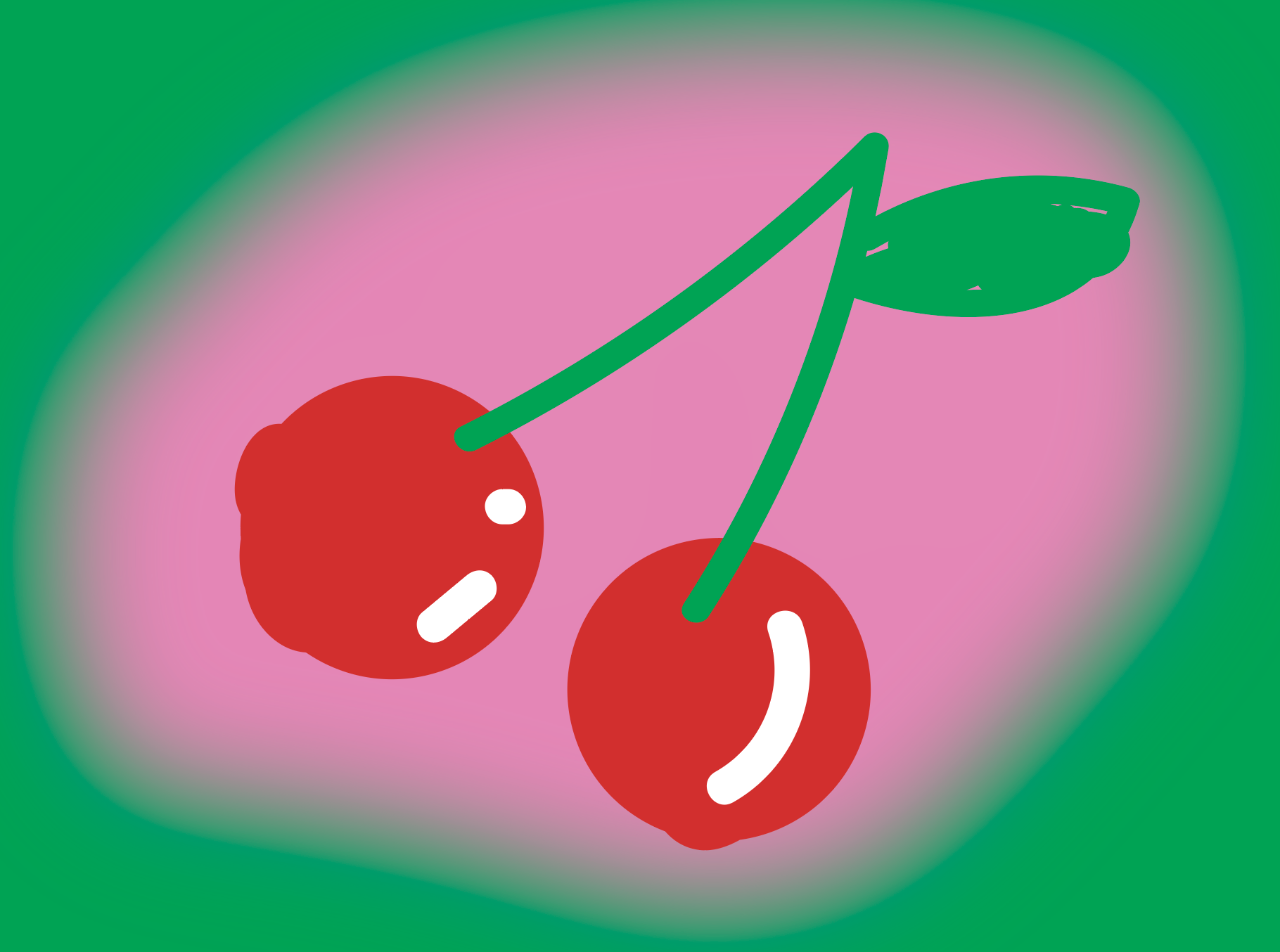 After following our rigorous program you will reach a state of bodily content.
presentation flow: 1. conga line/ huff the wall 2. have a seat / sound off 3. intro syllabus 4. have a bracelet 5. smell a flower 6. eat a cherry 7. strike a pose 8. reassemble stuff 9. handout