TOC
If you can think it, you can implement it. — Workshop Project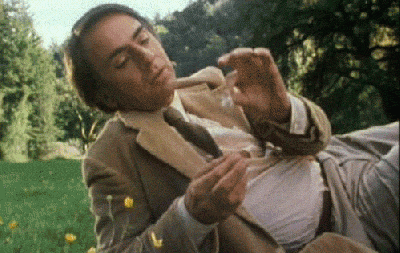 "Come to see victory in a land called Fantasy.
Loving life for you and me.
To behold, to your soul is ecstasy.
You will find other kind that have been in search of you.
Many lives have brought you to recognize
it's your life now in review."
—Earth, Wind & Fire
FREE iii 2021 is a workshop that explores the radical potential of the artifacts and platforms of design education (tools, projects, presentations, prompts, resource lists and the like) as spaces for new forms of critical writing, making, and discourse. It invites design educators to imagine, debate, test drive and flesh-out the impractical, the impossible and the extreme in a space that is free from the constraints of the institution, expectation and convention.
Part working group and part think tank, teams will work fast and furiously in articulating a vision mission statement / manifesto and generating responses in the form of a collection of pedagogical artifacts, platforms and other unforeseen outcomes.
Agenda
In the past, we have presented a prompt in the form of an unresolvable dichotomy. Some FREE alumni will remember Post-Formalism vs Hyperformalism or Humanism vs Post-Humanism. And one day we will revisit the COVID-cancelled Multiverse (many subjectivities) vs Infinite Surface (networked collective).
This year, the prompt takes the form of
a
single
unresolvable
dilemma:

ALL-ACCESS EDUCATION.
Since 2016, FREE has taken place in person, on site. This year FREEiii is going rhizomatic with multiple small workshops, intermittently interwebbed. Participants may choose to apply individually or as a team with one graduate student from their institution.

As always, the outcomes we make are meant to articulate, respond to and disrupt an urgent issue in contemporary graphic design education. FREEiii challenges you to dive into the infinite surface of the NOW and take an ideological stance about the unresolvable dilemma that is:

ALL ACCESS EDUCATION
The barriers to change and innovation in design education are myriad: lack of financial resources; infrastructure issues; overworked faculty and staff; a breakdown of trust between faculty and administration; inadequate pathways into higher education; too much unmet financial need; too little emotional support. So…. if these barriers were gone…
How would we move forward?
What would we prioritize?
Who would we serve?
What would we teach and how?
At what scale?
What of mission and learning outcomes?
Is education our only purpose?
Are students the only ones we serve, or do we embrace them as members of families and communities?
Among the implications of all access education is the question of the primary role of the graphic design educator/administrator.
Is our job to establish a vision, curate content, build curricula and projects ⇒ or is it to construct the conceptual models that describe and predict the structures, hierarchies and processes of design education?
Is change fundamentally curricular?
Administrative?
Ideological?
As educators, are we the shapers of the content?
Are we the inhabitants of existing structures ⇒ or are we the agents of their evolution, and the architects of the conceptual models that predict and determine their future course?
Organizers
Workshop Project is the pedagogical design practice of Yasmin Khan and Jessica Wexler. It is a platform for investigating and proposing new forms and modalities of design education inside, outside and beyond the institution. We make the artifacts of academia (i.e. applications, symposia, curricula, lectures, presentations, workshops) as forms of critical writing that articulate our ideas about the future-present of design education and practice. Workshop Project also organizes symposia, workshops and other collaborations with colleagues and educational institutions.
Yasmin Khan and Jessica Wexler are design educators and practitioners with over two decades of combined experience teaching, designing curricula and coordinating faculty within diverse public, private and for-profit institutions. Currently, Yasmin is Program Director of Graphic Design at California Institute of the Arts in Valencia, California. Jessica is the Chair of Undergraduate Communications Design at Pratt Institute, Brooklyn, New York.